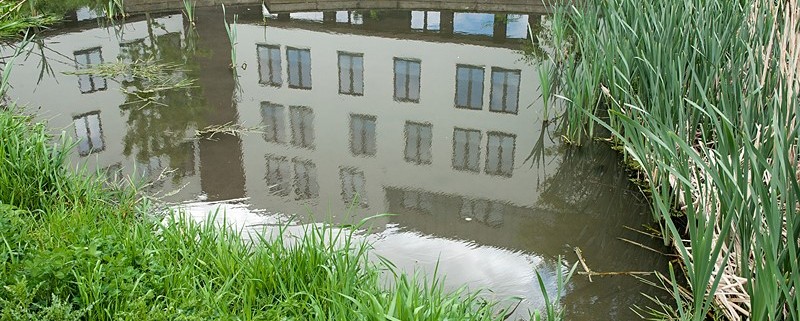 Technische studiedag over het regenwaterbeheer 22 maart 2016 van 9h tot 16h30 in Leefmilieu Brussel
Het Waterbeheerplan 2016-2021, dat momenteel aan een openbaar onderzoek wordt onderworpen, voorziet in een aantal maatregelen voor een betere inpassing van het regenwater en zijn cyclus in de stedenbouw.
Leefmilieu Brussel profiteert van de Wereldwaterdag om u uit te nodigen voor een studiedag over het regenwaterbeheer.
Bent u actief bij een Brusselse gemeente of een gewestelijke instelling ? Bent u architect of landschapsdeskundige ? Bent u professioneel actief in het waterbeheer of bent u een student en/of geïnteresseerd in het onderwerp?
Kom dan luisteren naar de professionals en wetenschappers die een stand van zaken toelichten van de vooruitgang die inzake het regenwaterbeheer werd geboekt. Kom vervolgens op het terrein kennismaken met de bestaande initiatieven ter zake. De studiedag wil ook gezellige uitwisselingen aanmoedigen tussen de huidige professionals en onze toekomstige waterspecialisten die nog aan hun studies bezig zijn.
Deelname : gratis, maar inschrijven is verplicht voor elk onderdeel van de dag
Download het programma – Inschrijven kan tot UITERLIJK 11 MAART
https://www.abajp.be/wp-content/uploads/2016/03/amenagement-eau-Copier-1.jpg
533
800
webmaster
https://www.abajp.be/wp-content/uploads/2016/01/logo_abajp-bvtl_enfold.png
webmaster
2016-03-05 14:48:07
2016-03-05 14:48:07
Technische studiedag over het regenwaterbeheer in Leefmilieu Brussel